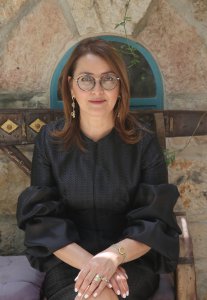 My name is Lea Shneor, I'm a fashion designer and instructor in fashion academy in Jerusalem.
Do you remember your dream? To get into a fashion store, choose the most flattering, comfortable, trendy and fashionable garment, wear it and see how perfectly it fits you? To your taste, your silhouette, your event.
That moment, when you wear a truly special outfit and feel it – your heart opens and you feel like a queen.
For many years I've created Haute couture, fashion forward modest garments. My dream is to make those precise outfits accessible for you. All the items in my website are handmade from the best materials, and the most flattering, fashionable designs and silhouettes. The capsule collection has a small, luxuriance number of each design.
And YOU?
You just need to choose the garment of your dreams, wear it and BREATHE LIKE A QUEEN!
We have a World Wide fast deliveries and full refund for returns.
For any questions, please contact us.
Join many women that wear the garments of their dreams!
Skip to content